Guylian Chocolates - 250mg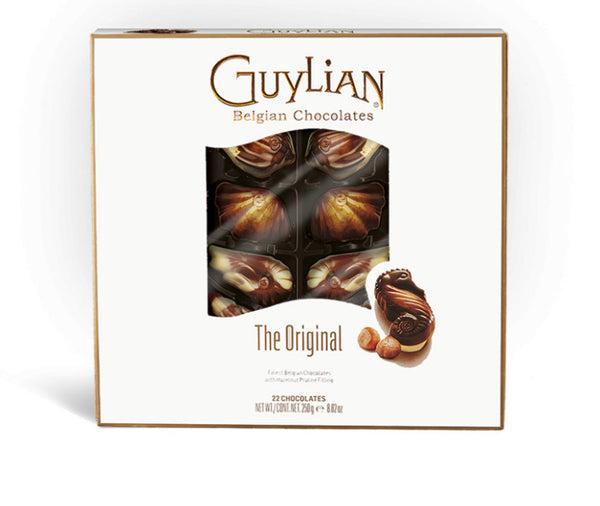 Description
Filled Belgian Chocolates - Project Seahorse
Chocolaterie Guylian was created in 1967 by Guy & Liliane who joined their names by passion for chocolate and love. They created for the first time chocolate in the shape of seashells and the Sea Horse became the brand's icon. Today, the Guylian Chocolates are still made with the same craftsmanship and passion to provide the ultimate Belgian Chocolate taste experience for chocolate lovers. Enjoy the finest Belgian Chocolates with 100% pure cocoa butter, filled with Original Pralinè, made with roasted hazelnuts in copper kettles following the original recipe of the founders.
Each Guylian Chocolate is marked with the Guylian G, our quality signature that guarantees that our chocolates meet the exacting Belgian chocolate making standards.
® Registered trademarks in the name of Chocolaterie Guylian N.V.
Ⓒ Guylian packaging and products are protected by Copyright and/or Trademarks.
Finest Belgian chocolates with hazelnut pralinè filling
The world's favourite Belgian chocolates
No alcohol